Ginga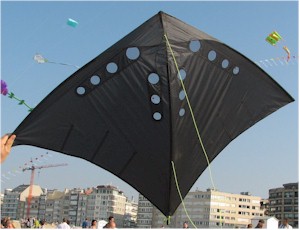 Dear Kite Flyer,

The series of Ginga kites are single line freestylers that are essentially steered as fighter kites,
but that are also able to glide and to make all kinds of figures depending on your skills and imagination.
Hence their name:
ginga, that is the basic move of the Capoeira, the Brazilian martial art that combines fight and acrobatics, exactly like these kites.

They are larger and more curved than fighters.
They are well balanced, able to glide; to flat spin and more.
Let it glide away with a gentle tension control on the line, then block and pull, the kite will turn and rise.
Other figures like belly launch, dive and a land, up and over, half-looping/half barrel and glide away, looping, circle around yourself... are possible.
Try different bridle tuning: from as flat as possible to have it gliding to its max but unstable,
to as heavy as possible for steadily flying like a fighter or even static with a heavier line.

And, for you, dear kite flyers, no need to explain what it is to simply hold a kite line: enjoy what is around you, and relax.
-Christophe Tournay

---
Kite flyer bio

I have been actively flying kites since 15 years. I have started, like I guess the majority of us, with a two lines steerable kite and have continued for years with 2-line freestyle flying. I have in the same time also got hooked on to powerkiting, first buggying and more recently mountain boarding, not to forget to mention some Revolution flying.

But with the experience building up, or is it just the age (?), I evolved to single line kite flying and building: pure statics but mostly steerable single line. There is more poetry and mind relaxation in a gliding single liner, but a good power kiting thrill is always welcome.

If there is nothing to fly, I go landyachting.
I think I am simply wind addicted (I think I am not the sole one ;-)

Facts and figures: born and lives in Brussels, Belgium, currently aged 43.
---
Fall 2012

So, it has now been two years with the Ginga out there.
Christophe has revisited the plans and designs and he has added a couple new sizes!
You will find the new plans right below, but the original plans are also available as a download further below.
2012 Plan
2012 instruction notes
Click this link to download the zipped folder, this is the original plan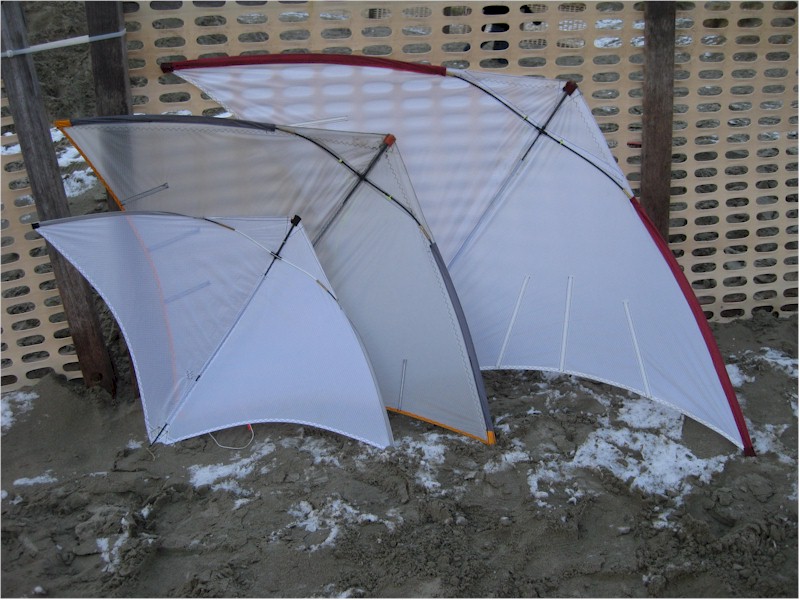 ---
2013 Update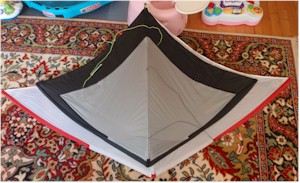 Well, Christophe has a new size of the Ginga!
This new travel sized Ginga is aimed at being the perfect travel sized single line kite that you can fly most anywhere!
Slightly smaller than the small version in the plans above, this kite is wonderful.
Very easy to handle, quick to respond and lots of fun.
Bring it with you to campus, to the city, to the country, to the beach, on vacation, on sabbatical...well, you get the picture....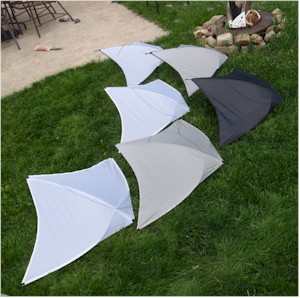 Christophe has made a few of this Ginga and has offered them up here.
These are handmade by him with his blend of carbon and fiberglass framing, and has a hand crafted fitting for the center of the kite as well.
The center section of the spreader is fiberglass, while the edges of the bow are carbon. This allows the wings to flex backwards very easily to offer a smooth flight, and also makes the kite very reactive.
The Ginga's are not gliders per se, they are much more active flyers, in higher winds you can easily put a tail on for a stable flight as well, but the flex in the spreader also can get the Ginga into a stable flight too.
They are 26" long by 36" wide and have a 3.5" bow in the spine for fast spins, the wingtips are swept back almost 8" as well.
There are
5
0
of these kites available, and they come with a requirement:
If you get one, you
must
post up a video of you flying it on YouTube (feel free to forward the video to us to post if you like).
The traveling Ginga is 85$ shipped in the US.
An assembly document is
located here with tips
.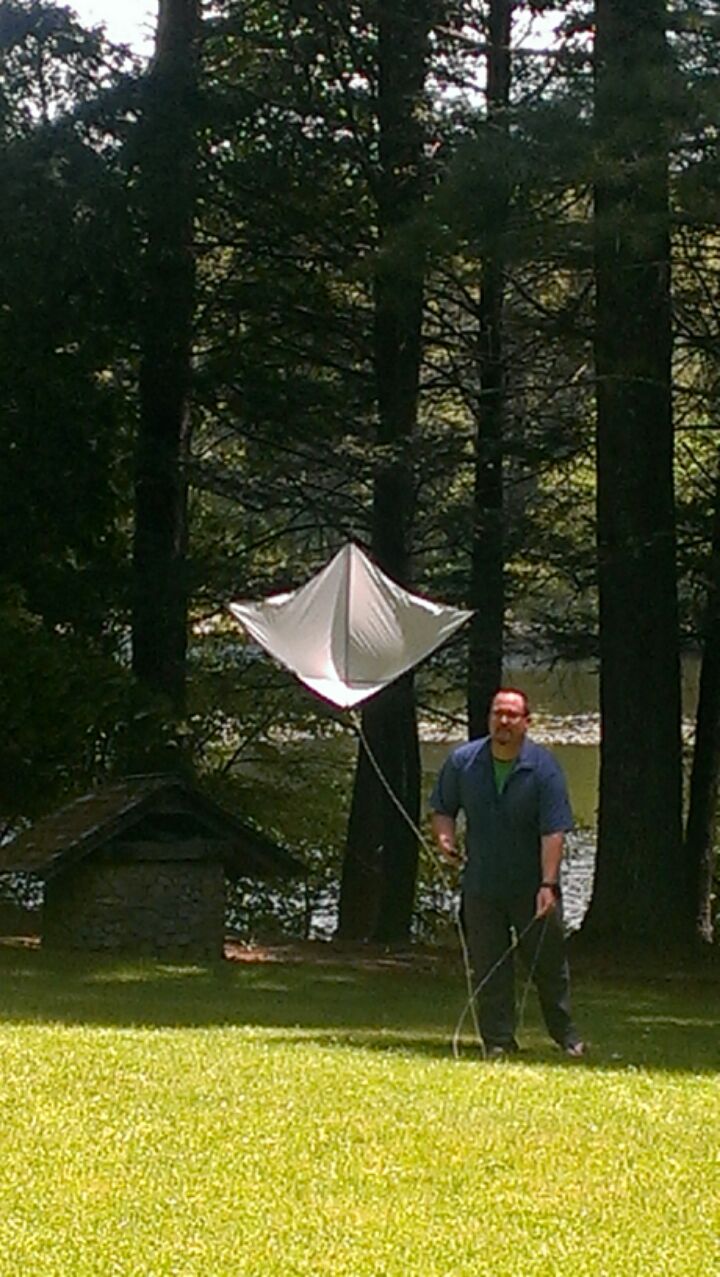 Travel size Ginga at Whispering Pines Conference Center in the woods of RI